Nitrogen & Gas Solutions | GENERON:


A Complete Solutions Provider
PARTS WE OFFER
Maintenance items, such as filters, gaskets, o-rings, etc. are in stock and ready to ship to your location.
Emergency spares and back-up for your inventory reduce downtime and lost production while you wait for costly replacements.
OEM parts and replacements can be delivered right to your facility and installed by our Service Technician or your personnel.
SERVICES WE OFFER
Preventive Maintenance for all air & gas systems, rotating equipment, instrumentation, and filtration packages.
Regularly Scheduled Maintenance Programs for remote sites and to help eliminate costly personnel hours.
System Evaluation and Optimization Service can eliminate inefficiencies and reduce operation costs.
Commissioning & Start-up Services for all types of air & gas systems and compressors.
NEW PRODUCTS OPTIONS
Choice of transport frame or skids
Process piping in CS or SS
Optional feed air supply & product gas compression
Package control through Local Control Panel(LCP) or customer-supplied DCS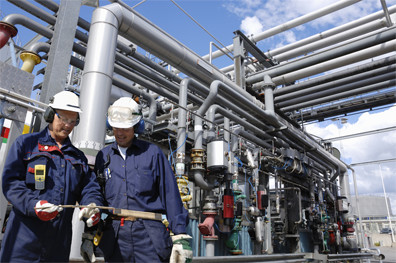 Our team of Engineers and Service people can research and track your equipment information by the GENERON serial number on the equipment base frame or cabinet. This serial number is usually 8 or 9 characters and can also be found printed in the original product Manuals. With this number, your maintenance parts, original design information, and replacement-part options can be identified and sent to you if needed.
As a complete solutions provider, GENERON can Design equipment and systems, Manufacture and Fabricate systems, Operate and Test equipment, Install and Commission systems, and Service existing and new equipment packages.
GENERON'S BROAD RANGE AND WORLD-WIDE EXPERIENCE IN NITROGEN SERVICES INCLUDE:
Nitrogen
Blanketing
Pipeline Purging & Pigging
High Pressure Pipeline Testing
Drying & Inerting
Nitrogen Foaming
Leak Detection
De-gassing
Mine Sealing
Gas Lifting
Well Completion / Cleanout
Hydrostatic Testing
De-watering
Coil Tubing
Equipment Rental