Instrumentation and Tubing
GENERON is a vertically integrated company offering turnkey system design and manufacturing to our customers. The technologies and processes outlined are provided to our internal divisions and our family of companies, as well as offered to our diverse customer base. Our internal services and related companies were formed as a result of GENERON's goal to provide our customers with the highest quality products in a timely manner. Often times purchasing these services from outside sources compromises the company's ability to offer the highest quality and timely schedule that is acceptable to our customers.

Tubing and Pipe assembles our critical to a system design and quality. This was one of the driving forces for GENERON to invest in the equipment and personnel to ensure that all tubing and pipe assemblies utilized in its products are manufactured in GENERON® facilities.
When you purchase one of our systems you can be assured that 100% of the engineering, fabrication, and quality control were the responsibility of GENERON®!
HYDRAULIC & PNEUMATIC SYSTEMS
GENERON® 's NCCER certified tubing technicians specialize in Control Systems and Integrations for applications including: Subsea Control Systems, Oil & Gas Units, Gas Compressors, Land Rigs, Offshore Platforms, and Refineries & Plants. GENERON® complies with API-6A Specifications for Wellhead and Christmas Tree Equipment.
FLARED TUBING
Our certified technicians fabricate and install Hydraulic 37 degree flare tubing and fittings in various types of fluid systems and controls.
AUTOCLAVE MEDIUM AND HIGH PRESSURE TUBING
Our Autoclave Engineer Certified Technicians can bend and install medium and high pressure tubing in all relevant applications.
PIPE BENDING
Our Certified technicians and equipment bend Pipe (Schedule 160) to ASME B31.3 piping standards.
GENERON specializes in custom turnkey capabilities from concept to completion.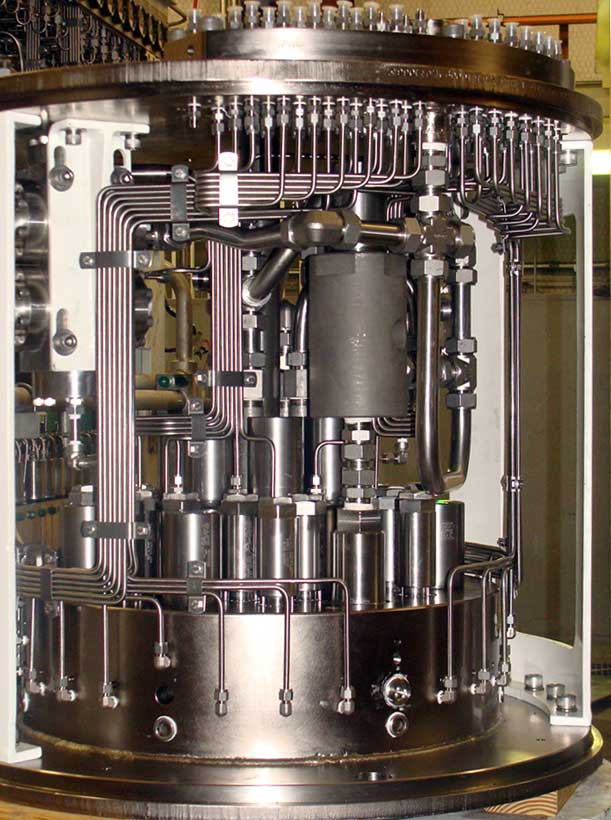 BOP Control Pod