GENERON High-Pressure Nitrogen Generator
The GENERON® High-Pressure Nitrogen Generator provides superior functionality with nitrogen purities of 97% to 99.9% to choose from at maximum operating pressure up to 5,000 psig. Our integral design approach make this unit one of the smallest foot prints in the market, capable of operating on the production floor.
GENERON's choice of high quality components allow for long service operation
and reliability.
Advantages:
Compact Integrated Design
No hazardous storage or connections
Low gas generating cost
Low operating cost
Easy to install
Nearly maintenance free
Full access doors for easy maintenance
GENERON® Membrane Generators use patented High-efficiency membrane modules containing thousands of fibers. Compressed feed air is passed down the bores of the fibers at one end of the module with enriched nitrogen product gas exiting from the opposing end. Oxygen and water vapor are selectively removed from the feed air and vented as it flows to the other end  of the module. These systems require low maintenance and less power to run.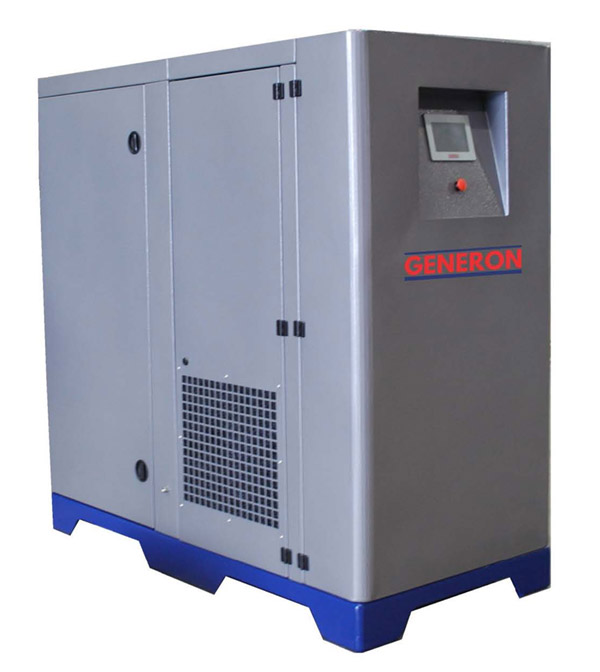 Features:
N2 pressures up to 5,000 psig
Encapsulated single-stage, lubricated, rotary screw air compressor
Continuous-duty rated, multi-stage, high pressure reciprocating booster
Electric motor driven compressor & booster, utilizing V-belt drive with belt guard and auto tensioning system
High-efficiency patented GENERON® Membrane Air Separation Modules
Compressed air filtration system (moisture, particulate, and hydrocarbon)
In-line oxygen analyzer (to monitor product purity)
UL® certified control panel
PLC controller and touchscreen HMI
Separated compression chambers for sound attenuated (≤ 85 dBa)
Stainless steel piping
Soft start motor starters for reduced energy startup available
99.9% purity available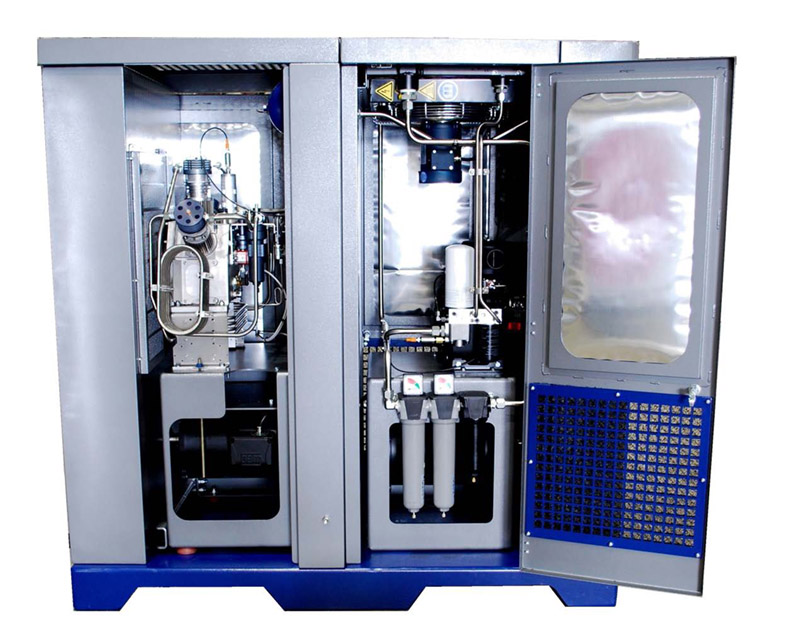 Model
NITROGEN FLOW (SCFM) / PURITY @ 5,000 PSIG
97%
98%
99%
99.5%
GHP-6151
16
13
9
7
GHP-6152
32
26
19
15
Dimensions:
72″ L x 36″ W X 72″ H
Approx. Weight:
2,600 Lbs
*Flow and pressure values are averages with tolerances of ±3%. Performance data based on 110°F at 100 psig pressure at membrane inlet. Standard conditions: 80°F and 14.7 PSI.