Reciprocating compressor packages
Oil Lubricated
GENERON offers 2hp to 10,000hp (1.5kw – 7,457kw). Industry proven engineered OIL-LUBE Recip Compression Packages, built to any technical specification using engine or electric motor drives. Our packages move large volumes of air or gas, from ambient or elevated suction pressures, to discharge pressures up to 10,000 psig (690 barg).
At GENERON, our engineering, design and fabrication departments are all under one roof. This not only allows us to be extremely competitive, it allows the easy mitigation of environ-mental or design changes.
GENERON provides single source responsibility and efficient fabrication of your system from concept to completion. Contact our engineering team today at +1.713.937.5200 or use our online form.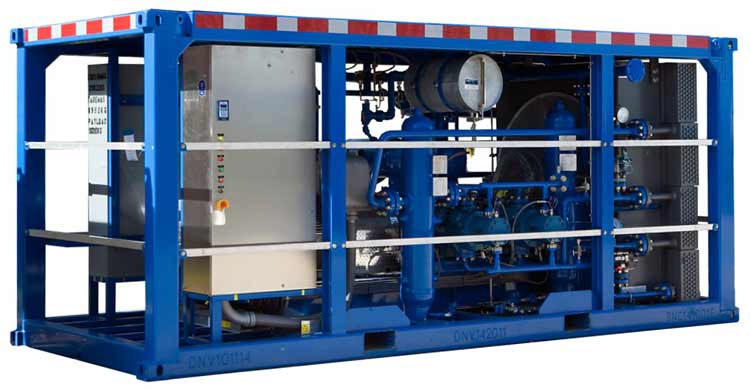 FEATURING
Pressures up to 10,000 psig (690 barg)
Air or Water Cooled
Custom Engineered Packages
Flow Rates up to 35 MMSCFD (41,000m3/hr)
Safe to Hazardous Locations
Onshore and Offshore Installations
Turn-key Project Management
TYPICAL APPLICATIONS
Air Separation
Alternate Fuel
Chemical Process Plants
Gas Gathering
Gas Lift
Gas Turbine Fuel Boosting
Instrument Air
Inert Gas Compression
Natural Gas Compression For NGL
Offshore Seismic Energy Source
Pipeline Transmissions
Process Gas
Rig Tensioning
Vapor Recovery- VRU
Wellhead Compression