Sulfur Hexafluoride (SF6) Recovery
Sulfur hexafluoride, SF6, is used around the world as a dielectric medium for high-voltage circuit breakers, switchgear, and other electrical equipment. Additionally, it is used for the filling of insulated windows and for the casting of magnesium. SF6 is expensive and is also a powerful green house gas (20,000 times more potent than CO2). GENERON® membranes allow SF6 to be retained at high pressure (close to feed pressure) while permeating out the unwanted air.
GENERON's® SF6 Recovery systems help cut the SF6 emissions by > 90% with a projected payback time of less than a year (for most applications). The customized SF6 Recovery Systems® are manufactured in our ISO 9000 Certified facility in Houston, TX, while the membrane® is fabricated in our Pittsburg, CA facility. GENERON works directly with the client to provide the most efficient and cost effective solution. Contact one of our engineering professionals at +1.713.937.5200 or using our online form.
The GENERON® Advantage
Extensive Experience – custom designed skids
State-of-the-art Membrane – high recoveries
Simple Solution – no moving parts, minimal maintenance
Engineering support from concept to completion
Remote Operation – Minimal attention required, fully automated systems
Minimal Losses – low H losses
No Chemicals – environmentally friendly
Small Footprint – easily meet footprint requirements
TYPICAL APPLICATIONS
Circuit Breakers
Electrical switch-gear
Magnesium casting
Sports Shoes
Transformer manufacturing
Window thermal insulation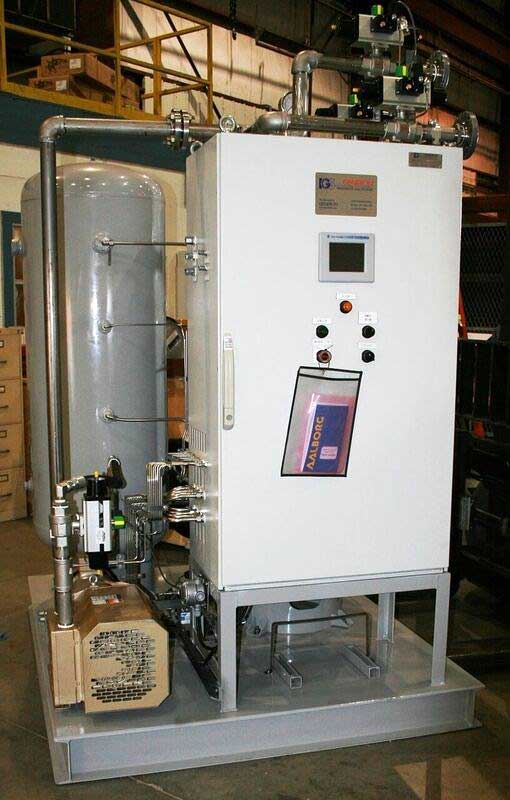 Feed gas pressures up to 500 psig (34.5 barg)
Down to <5 vol % SF6 in feed
>95% SF6 content in product gas
>90% SF6 Recovery
Flow rates to 5,000 SCFM