Biogas Booster Compression Package
October 23, 2018
Contracted by Venture Engineering and Construction, GENERON has manufactured and supplied a 550 hp Reciprocating Gas Booster (compressor) System.  This compressor is capable of compressing Biogas (RNG) for pipeline injection, from 105 psig to 1100 psig with a flow rate of 3.35 mmscfd. For this project, GENERON looked to Baker Hughes to provide a CFH62, dynamically balanced, two-throw, reciprocating gas compressor.  This compressor is powered by and directly coupled to a 550 hp, 4160 v electric motor, as per the operator's specification.
This GENERON® package will be installed at a Landfill to RNG facility in Ashland, Kentucky, and will be owned and operated by Big Run Power Producers.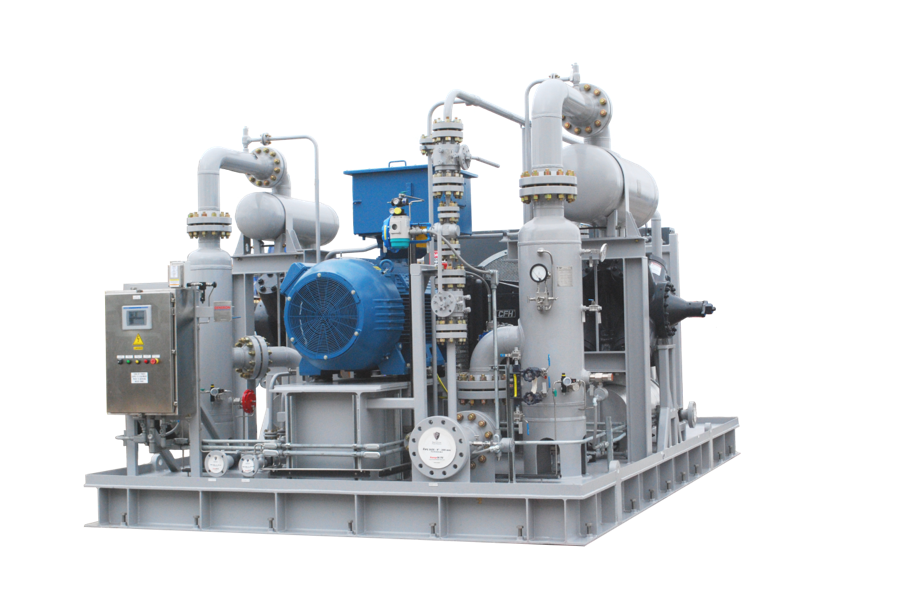 To compliment the GENERON® system, Houston Vessel Manufacturing, an affiliated IGS company, supplied the pulsation vessels and gas separation vessels for this package.
For more information on our Compression or Gas Separation packages, click here, or contact us at , or call us at +1.713.937.5200.