BORTON & SONS TAKE DELIVERY OF TWO NITROGEN GENERATORS
GENERON, a leader in the design and supply of nitrogen generators, membrane and pressure swing adsorption systems, and their distributor, Compressed Air System of Washington State, are pleased to announce two membrane cabinet systems have been delivered to Borton & Son Inc
. in Yakima, Washington for bulk fruit storage.
Borton & Sons now have four GENERON systems in operation.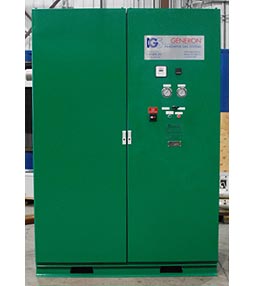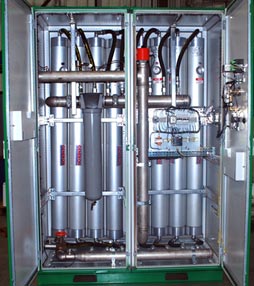 The systems are designed to deliver 98% pure nitrogen at flow rate of 166.66 SCFM. Systems included – Oxygen analyzer, performance process heater and filtration system.
GENERON and its US distribution network are available to assist you with primary air compression, instrument air systems and nitrogen generators for your particular application.
For information on GENERON's Group of Companies, please contact us through our website; or call +1-713-937-5200, GENERON, 16250 Tomball Parkway, Houston, Texas 77086, USA.