Chemical Blanketing with Custom Nitrogen Generator
Contracted by Northwest Equipment LTD., from Airdrie, Canada, GENERON has manufactured and supplied two Industrial Nitrogen Membrane cabinet systems.  Each system will provide 238 scfm of 99% nitrogen at 135 psig.  Each System is 5'8" wide x 2'8" deep x 7'8" high.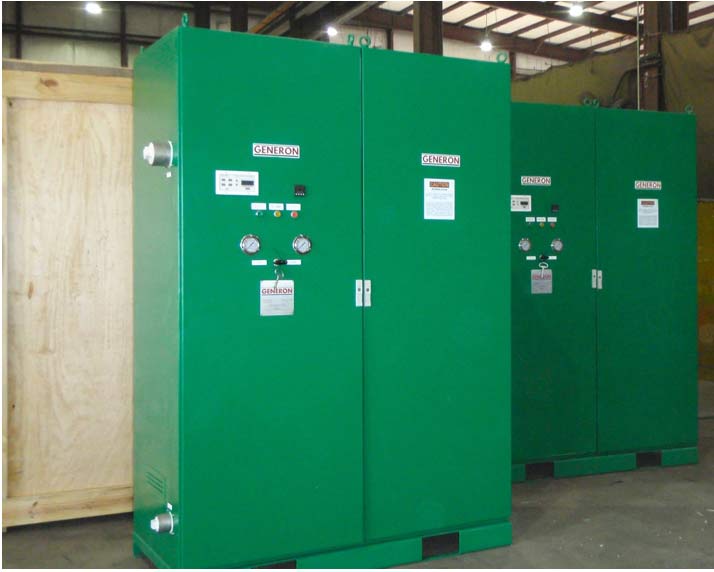 The two cabinet systems will be used as a nitrogen inert gas system for blanketing chemical vapors.   The cabinet systems are part of a larger package, containing air compressors and pre-filtration equipment.
For more information on our cabinet series click here, or contact us at or call us at +1.713.937.5200.