CO2 Recovery Unit for HRRT Inc.
In September 2016, GENERON IGS was awarded an order from HRRT Inc. for a CO2 Recovery Unit. This unit will be operating on a Biogas Application recovering the CO2 as a product gas. GENERON® membrane module systems are used to reduce the CO2 and improve the
heating value of the gas. The customized biogas membrane system was manufactured in our ISO 9000 Certified facilities in Houston, TX while the membrane was manufactured in our Pittsburg, CA facility.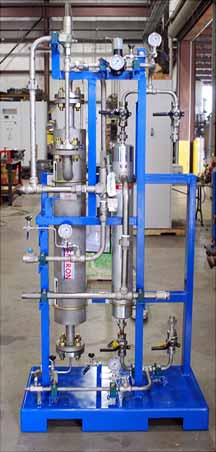 In addition to the GENERON IGS components, Houston Vessel Manufacturing, an affiliated IGS company, supplied the vessels and filters for the package.
For further information on the IGS Group of Companies, please contact us through our website at www.generon.com