Conrad Orange Shipyard
GENERON® IGS ANNOUNCES SUCCESSFUL DELIVERY OF NITROGEN PACKAGE FOR THE FIRST LNG BUNKER BARGE built in the U.S.
GENERON has delivered two (2) packages of their patented Membrane Nitrogen Generators to Conrad Orange Shipyard, and installed on the LNG Bunker Barge –Clean Jacksonville.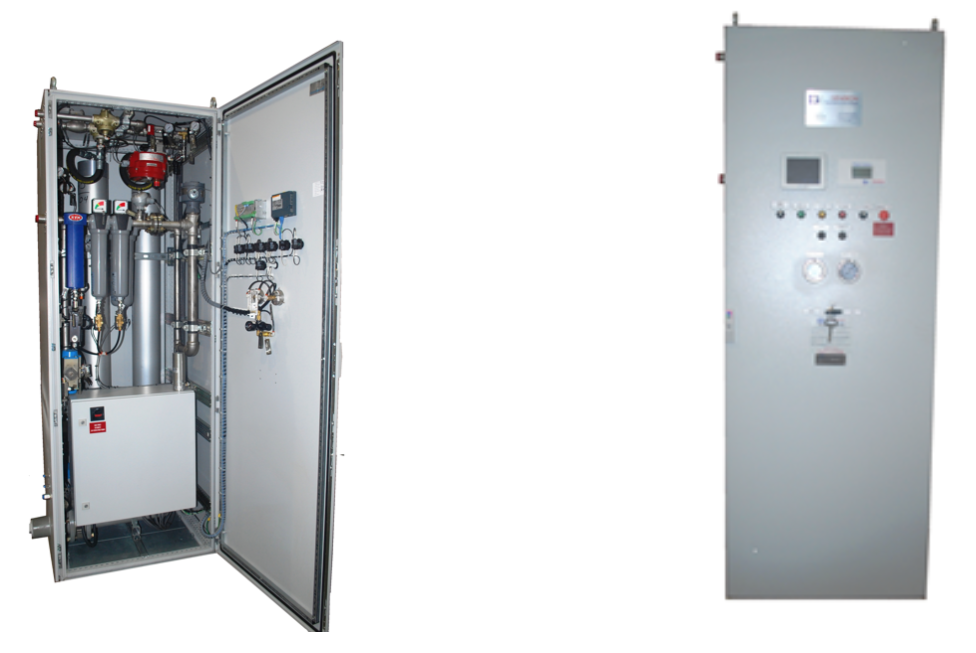 The GENERON designed and built membrane cabinets can deliver 40 m3/hr at 99% purity Nitrogen gas, utilizing dedicated Marine air compressors and driers, supplied by TMC of Norway.
Nitrogen will be used for inerting void space and purging the LNG product / fuel lines on the vessel.
The new 2,200 cubic meter bunkering barge will service TOTE Maritime Puerto Rico's LNG-powered Marlin Class containerships, the Isla Bella and Perla del Caribe, which operate between Jacksonville, FL,  and San Juan, Puerto Rico.
Compared to heavy fuel oil or the lighter marine gasoil, LNG can reduce ship's nitrogen oxides and sulphur oxides emissions by 90% to 95%, according to industry estimates.
"The use of LNG as a maritime fuel results in tremendous environmental benefits – including air and water quality improvements – and this barge is the final critical component of our LNG program in Jacksonville," said Tim Nolan, President and CEO of TOTE.
For information on GENERON® systems, please contact us by phone at +1 (713) 937-5200 or at   .