Digester Gas Compression System
Contracted by ESC Corporation GENERON has manufactured and supplied a self-contained Gas Compression System in a custom sound attenuating enclosure (8' x 20'), with a stainless steel free-standing DCS control center.  The system consists of three (3) gas compression packages and a master control interface system.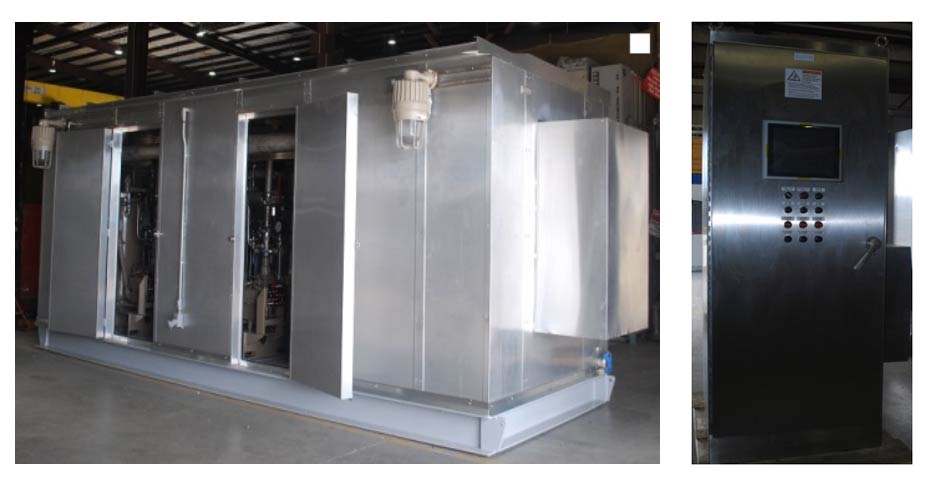 The three 75-horsepower compression units deliver a total of 300 scfm of boosted gas at a product pressure of 88 psig.  The system is designed and built to operate in a Class I, Div 1 area.  To compliment the GENERON® system, Houston Vessel Manufacturing, an affiliated IGS company, supplied the ASME pressure vessels and filters for this package.
For more information on our Gas Compression or Separation systems, click here, or contact us at , or call us at +1.713.937.5200.