ECKA GRANULES AWARDS GENERON – NITROGEN MEMBRANE SKID FOR TASMANIA AUSTRALIA
The German metal powder technology company Ecka Granules awarded Generon a nitrogen membrane skid for its subsidiary in Tasmania Australia. The supply of inert gas is essential to their operations, since without it their business ceases to operate.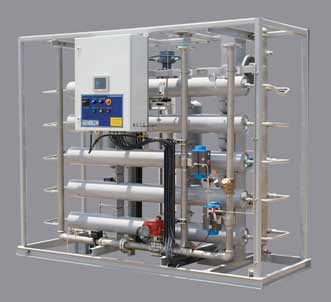 Experience to date with two similar sized membrane systems on site has resulted in their maintenance team needing to work closely with local gas company technicians to trouble-shoot various component failures and faults which have occurred on this equipment over the past five plus years.
The application is for inert gas blanketing of an explosive process. Nitrogen Purity required 98% +/- 1% – normal output target is ~2.5% O2 with a capacity of 270 Nm3/h, suitable for continuous (24 h/7 day) operation. The air compressor with a 13 bar rating is provided by client.
For information on GENERON's Group of Companies, please contact us through our website; or call +1-713-937-5200, GENERON, 16250 Tomball Parkway, Houston, Texas 77086, USA.