Feed-Air Compressor and Breathing-Air Compressor Designed and Built for Anthony's Key Resort, Roatan Honduras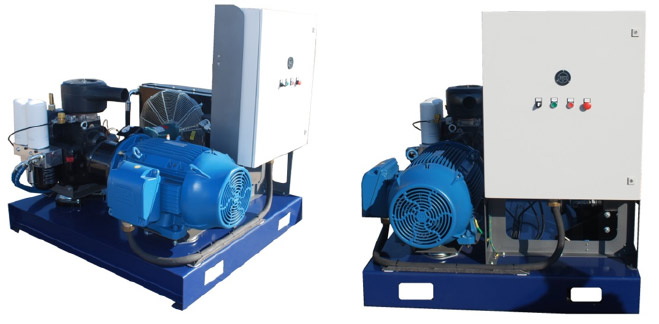 GENERON, a world leader in the design and fabrication of Nitrogen Generators and Compression Packages, has designed, built, and shipped a low pressure Feed-Air Compressor, packaged with a high pressure Breathing-Air Compressor, to make a complete system which is easily transported and installed.
This new low pressure design compresses ambient air to 165 psig, using a Rotorcomp EVO9NK-G, encapsulated rotary screw compressor, which is directly coupled to a 75 hp electric motor. This feeds the client's Nitrox membrane system, where 32-36% Nitrox is further compressed to 4500 psig by the GENERON high pressure Breathing Air Package, utilizing a Gardner Denver Reavell 5437, 4-stage, liquid-cooled, high pressure compressor, directly coupled to an electric motor.
Anthony's Key Resort is one of the largest SCUBA Diving orientated resorts in the world and is committed to providing their customers with a safe and enjoyable experience. This is the reason Anthony's Key Resort has entrusted GENERON to design and build their new Nitrox and Breathing Air delivery system.
GENERON and its U.S. distribution network are available to assist you with primary Air Compression, Instrument Air systems, and Nitrogen Generators for your particular application. Please contact us with your requirements and a representative will be in touch with you for further assistance.
For further information on the IGS Group of Companies, and our extensive capabilities, please contact us through our website at www.generon.com.