GENERON at Marintec, China 2017


GENERON, with our agent HK Haichuan Int'l, showcased one of our Marine PSA Nitrogen Generators and a Cabinet Nitrogen System, furnished by our sister company IGS-SMC China, at our booth in hall N3.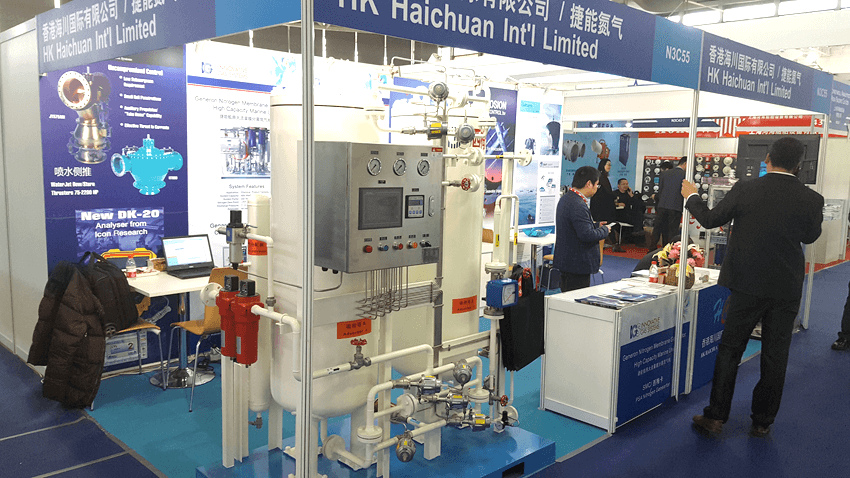 Marintec China provides the largest range of exhibiting companies, manufacturers, and service providers across the complete supply chain for shipbuilding, as well as, professional services, components, and finished equipment.
The show took place in Shanghai, China, December 5th-8th, 2017, with over 2,000 exhibitors.  This 2017 show had a record 80,000 visitors and was the best show in many years, according to one of our allied partners in the industry, Tamrotor Compressors.