GENERON Nitrogen Generator Unit
GENERON has completed and shipped one Nitrogen Generator Unit for use in Oman.  This system is designed for use as a mobile unit.  The GENERON® Nitrogen Generator Unit is designed and built to produce 1600 cfm of Nitrogen, with a purity of 97%, and a discharge pressure of 290 psig.  Where a higher quality of nitrogen product is required, this same GENERON® Membrane System can deliver 820 cfm of nitrogen at a purity of 99% and a discharge pressure of 300 psig.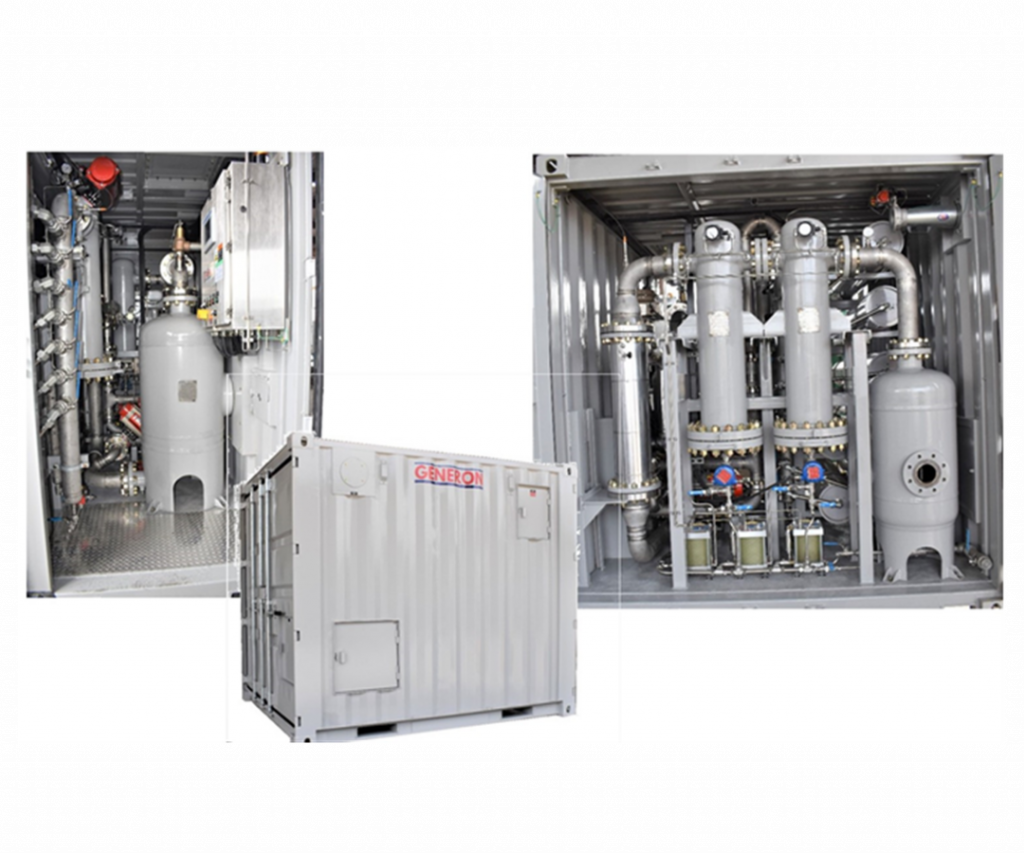 This Nitrogen Generator Unit is housed in a 10ft Lx 8ft W x 8.5ft H ISO container using the heat exchanger design as opposed to a immersion type electric heater. This way the power supply to the NPU is 24 VDC only. The end user Gulf Petrochemical Services will use N2 for pipeline services.
Check out our various nitrogen generation products or contact a sales representative today.