Nitrogen Generator for Pharmaceutical Chemical Inerting
GENERON, a leader in the design and supply of Nitrogen Generators for both GENERON® Membrane systems and Pressure Swing Adsorption (PSA) systems, along with their distributor, Airgas, is pleased to announce a GENERON® Twin Tower PSA system has been built for Evonik Corporation.  This system will be used for use in their pharmaceutical processing plant in Lafayette, Indiana.
The system was designed to deliver 99.65% pure nitrogen at a processing flow rate of 660 SCFM.  This system includes all PLC interface controls for the generator functions, display of system parameters, remote interfacing with the supply air compressors, and remote monitoring capabilities.  The cold-weather package option also includes insulation of the incoming and switching air piping.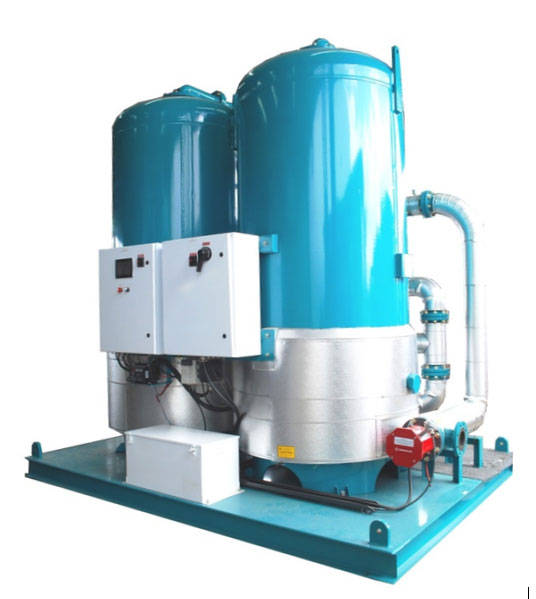 GENERON and its US distribution network are available to assist you with primary Air Compression, Instrument Air systems, and Nitrogen Generators for your specific application.  Please contact us with your requirements and a representative will contact you for further assistance.