GENERON's Vapor Recovery Unit
GENERON recently completed a Vapor Recovery Compressor Package – ready to ship to Nigeria.  The VRU unit consists of rotary screw compressor with gas engine suitable to handle 1,500,000 SCFD of recovered hydrocarbon gas.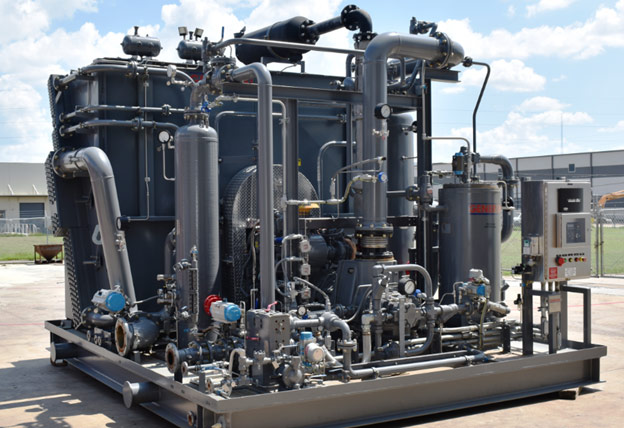 GENERON is available to assist you with VRU, Primary Air Compression, Instrument Air Systems, and Nitrogen Generators for your particular application. Please contact us with your requirements at www.generon.com or at +1 713 937 5200.