Halliburton NPU 6000
Contracted by Halliburton, GENERON has completed and shipped two Nitrogen Generator Units for use on Pipeline Testing and other Oil and Gas gathering applications.  These systems are designed for use onshore as well as offshore.  The GENERON® Nitrogen Generator Units are designed and built to handle up to 12,000 scfm of incoming air at 350 psig; and will produce 6,000 scfm of Nitrogen, with a purity of 95%, and a discharge pressure of 320 psig.  Where a higher quality of nitrogen product is required, these same GENERON® Membrane Systems can deliver 1,500 scfm of nitrogen at a purity of 99.5% and a discharge pressure of 320 psig.
These Nitrogen Generator Units are housed in a 20ft x 8ft x 9ft DNV 2.7-1 container which GENERON builds at their Houston, Texas facility. This Nitrogen Production Unit is also built and certified to Class I Zone 2 & CE/ PED.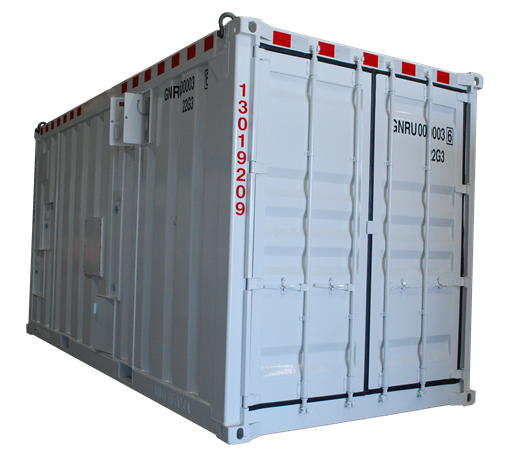 In addition to the GENERON-IGS components, Houston Vessel Manufacturing, an affiliated IGS company, supplied the vessels and filters for the packages.
For further information on our products, please contact us at or at +1-713-937-5200.