Marine Nitrogen Membrane Package
GENERON recently delivered a DNV approved Membrane Nitrogen Generator Package to Nakkas Shipping & Trading at Cimtas Shipyard Turkey.
The N2 system will be installed on board a 6500 DWT Oil-Chemical Tanker IMO 2 with a rated Nitrogen capacity of 500 m3/hr @ 95% purity.
The scope is comprised of a large DNV-type approved Marine Membrane Cabinet along with auxiliary deck equipment and remote panels.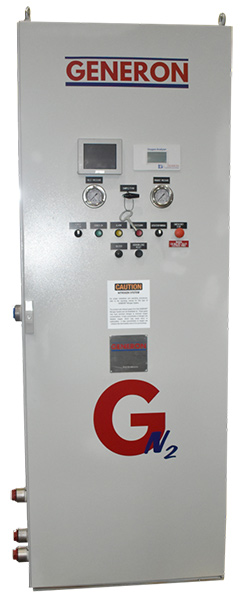 GENERON is available to assist you with Primary Air Compression, Instrument Air Systems, and Nitrogen Generators for your particular application. Please contact us with your requirements at www.generon.com or at +1-713-937-5200.