Membrane Cabinets for Kirloskar
GENERON ships two (2) more Industrial Membrane Cabinets to India based customer Kirloskar Pneumatic Ltd Pune. Over the past 4 years Generon has been awarded 62 cabinets from Kirloskar with the following typical performance data: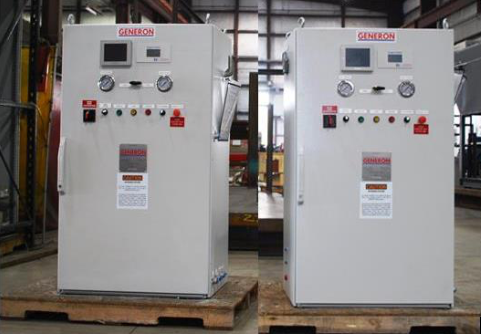 Product Flow:                                                    16 Nm³/hr
Product Purity                                                    99.5 %
Product Dew Point                                           -55°C at atm pressure
Product Delivery Pressure                                12.5 barg
Nitrogen cabinets will be used in mobile application with the Indian Army.
All membrane cabinets were manufactured in Houston, Texas, at GENERON corporate headquarters. Please contact us for more information about our Nitrogen Cabinet capabilities through .