Nitrogen Generator for Blanketing Cargo on Rail Cars
PRESS RELEASE
GENERON is a leader in the design and supply of Membrane and Pressure Swing Adsorption Nitrogen Generator systems.  Along with our distributor, Air Capitol of Kansas, we are pleased to announce a newly built GENERON® Membrane Cabinet System has been delivered to Systech Environmental Corp for nitrogen blanketing rail cars.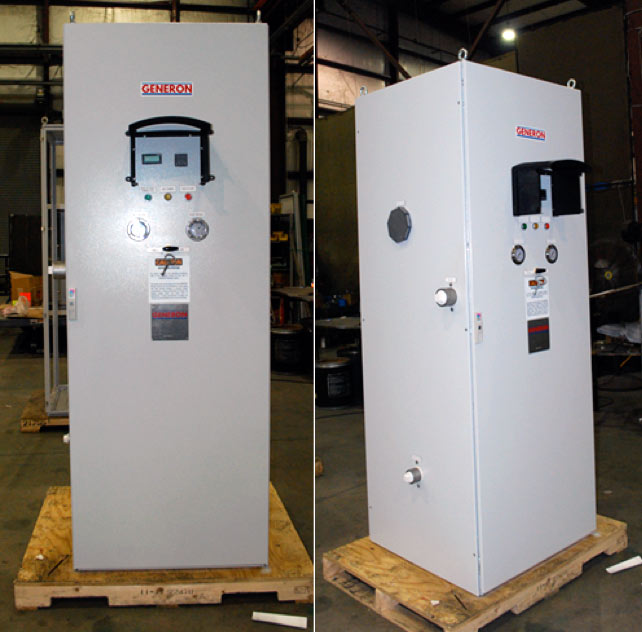 This system was designed to deliver 95% pure nitrogen at flow rate of 105 scfm.  The system includes an oxygen analyzer, a performance process heater, and automatic stand-by mode.
GENERON and its US distribution network are available to assist you with primary air compression, instrument air systems, and nitrogen generators for your particular application.  Please contact us at with your requirements and a representative will contact you for further assistance.