Nitrogen Generator for Laser Cutting

GENERON, a leader in the design and supply of Nitrogen Generators; Membrane and Pressure Swing Adsorption Systems, and their distributor, Matheson Tri-gas, are pleased to announce another Membrane System has been delivered to Med-Mizer of Batesville, Indiana.  This system is used in the fabrication and manufacturing industry, for laser cutting processes.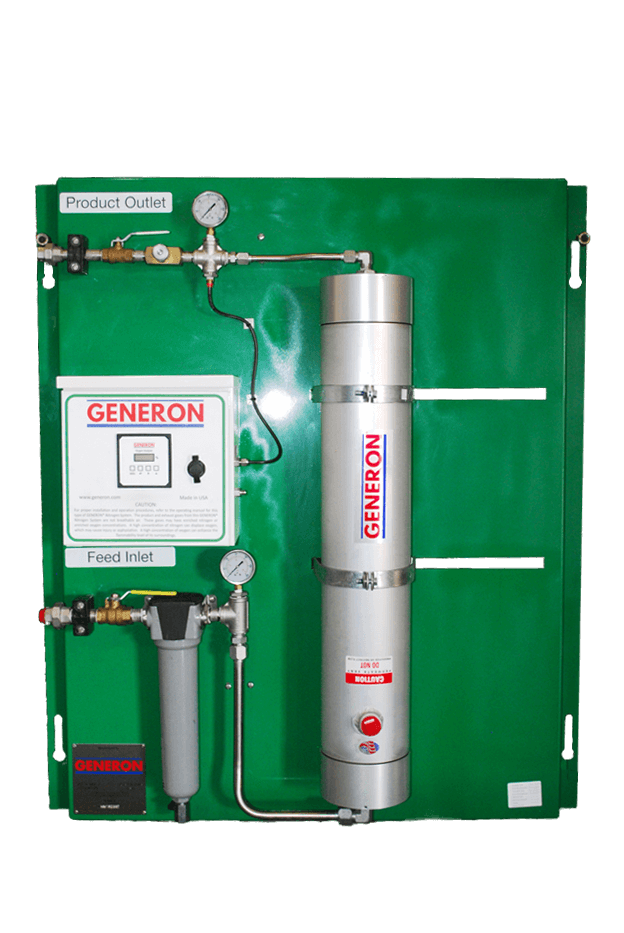 The system was designed to deliver 99.5% pure nitrogen at flow rate of 4 SCFM. This includes a steel panel wall mounting system, a 0.01 micron coalescing filter, one GENERON®  Membrane Dehydration unit, oxygen analyzer, activated carbon filter, and a final product storage vessel.
GENERON's® NOW Panel provides high quality nitrogen with minimal cost, minimal space requirement, virtually noise free, and easy-access service requirements.
Find more product information and specifications here.
Contact us at  or +1.713.937.5200 to see which GENERON® product would best fit your nitrogen needs.