Nitrogen Generator for LSU
GENERON is a leader in the design and supply of Nitrogen Generators; using both the patented Membrane module and the Pressure Swing Adsorption systems.  Along with our preferred distributor, Flowe Nitrogen Systems, we are pleased to announce the design and release of a new Membrane system, which was built and delivered to Louisiana State University, Agricultural College.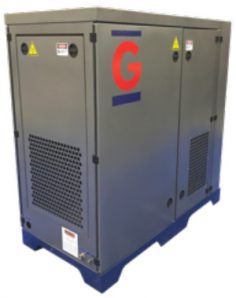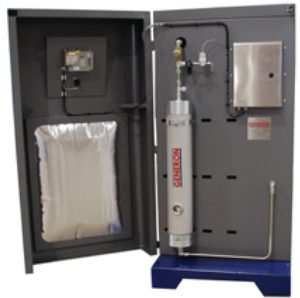 The system was designed to deliver 96% pure nitrogen, at a flow rate of 25 scfm, and a pressure of 5,000 psig.  This system includes both, a low pressure and a high pressure compressor, with Oxygen analyzer, filtration system, and a central PLC control/display panel.  All components are integrated into a single steel cabinet design, with minimal footprint.
GENERON and its U.S.A. distribution network are available to assist you with primary air compression, instrument air systems, and nitrogen generators for your particular application. Please contact us for more information about our nitrogen generator cabinet capabilities through .