Nitrogen System for PT Vale, Indonesia

GENERON has been contracted by PT Vale Indonesia to manufacture and supply a containerized GENERON® Membrane Nitrogen Generator, which consists of ;  (3) x 50% dedicated air compressors, (1) ASME certified air receiver, an air dryer, and a 10 m3 product storage vessel (ASME certified).
PT Vale Indonesia Tbk. (PTVI) operates an integrated mining and smelting facility at Sorowako, South Sulawesi, Indonesia, where this equipment package will be delivered and operated.
Plant air is being substituted with Inert Gas (Nitrogen), in a ring-circumference coal bin for back-up fire protection, as well being used for aeration & purging inside the coal bin.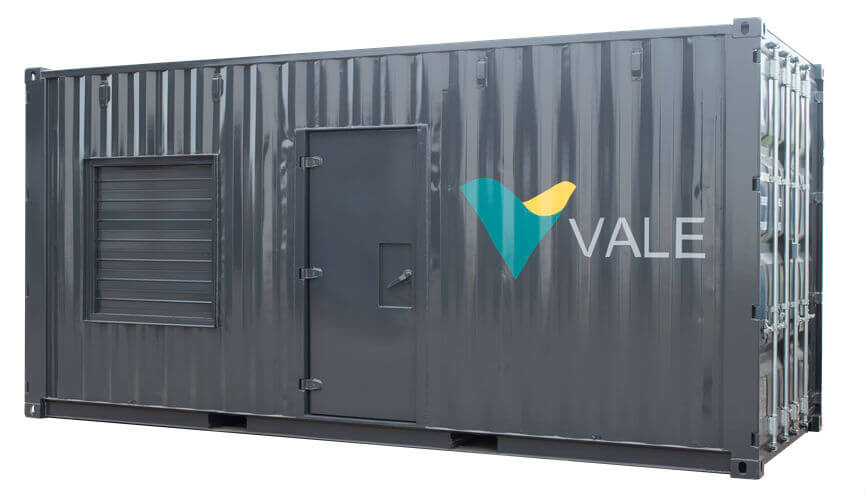 The GENERON® N2 plant produces a capacity of 875 Nm3/h of nitrogen with an oxygen residual of 4.5 % Vol.,  at a discharge pressure of  8 Barg to the operations  distribution lines.
To compliment the GENERON® nitrogen generation package, Texas Compression Services, which supplied the Gardner Denver air compressors and air dryer; and Houston Vessel Manufacturing, which designed and built the ASME pressure vessels, are affiliated IGS companies.
For more information on our complete Engineering / Manufacturing Services or Products, click here. You may also contact us at or call us at +1.713.937.5200.