Product Blanketing
Contracted by The Hope Group and Fuji Film, GENERON has manufactured and supplied a PSA (pressure swing adsorption) Nitrogen Generator system.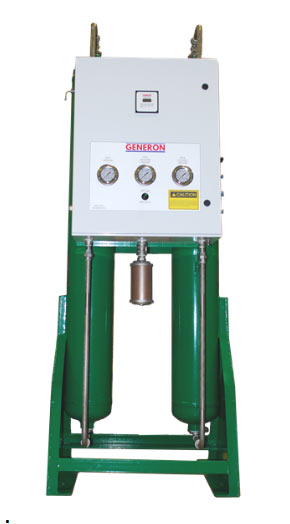 The generator will ship to Greenwood, South Carolina and will produce 800 SCFH or 13 SCFM of nitrogen at 99% purity levels. This is the second Fujifilm facility to install the patented GENERON® Onsite Nitrogen Generator. This location already is planning their expansion and next GENERON® Generator project.
To compliment the GENERON® system, Houston Vessel Manufacturing, an affiliated IGS company, supplied the vessels and filters for this package.
To see how GENERON can meet your nitrogen needs, contact our sales team at or call us at +1.713.937.5200.