RETROFIT Solution -Thai Tank Terminal Ltd, Bankok, Thailand.   
In September 2020 GENERON shipped a nitrogen package as a retrofit solution to Thai Tank Terminal Ltd, Bankok, Thailand.
The system represents Generon's new design, called the Triton Series with the following benefits:
Ultra compact design, smallest footprint available in market
Lowest energy consumption of available commercial membrane systems
Designed for ease of installation and maintenance
Meets all international standards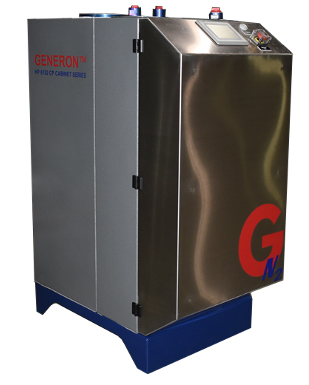 The  Class 1 , Zone 2 rated package with NEMA 4X enclosure is designed for a flow rate of 70 Nm3/h at a purity of 97% Vol % and N2 pressure of 7 barg and will replace a 25 year old Generon membrane skid of series HPX 7201.
GENERON and its US distribution network are available to assist you with primary air compression, instrument air systems and nitrogen generators for your particular application. Please contact us with your requirements at www.generon.com or at +1 713 937 5200.