SMM Conference Hamburg, Germany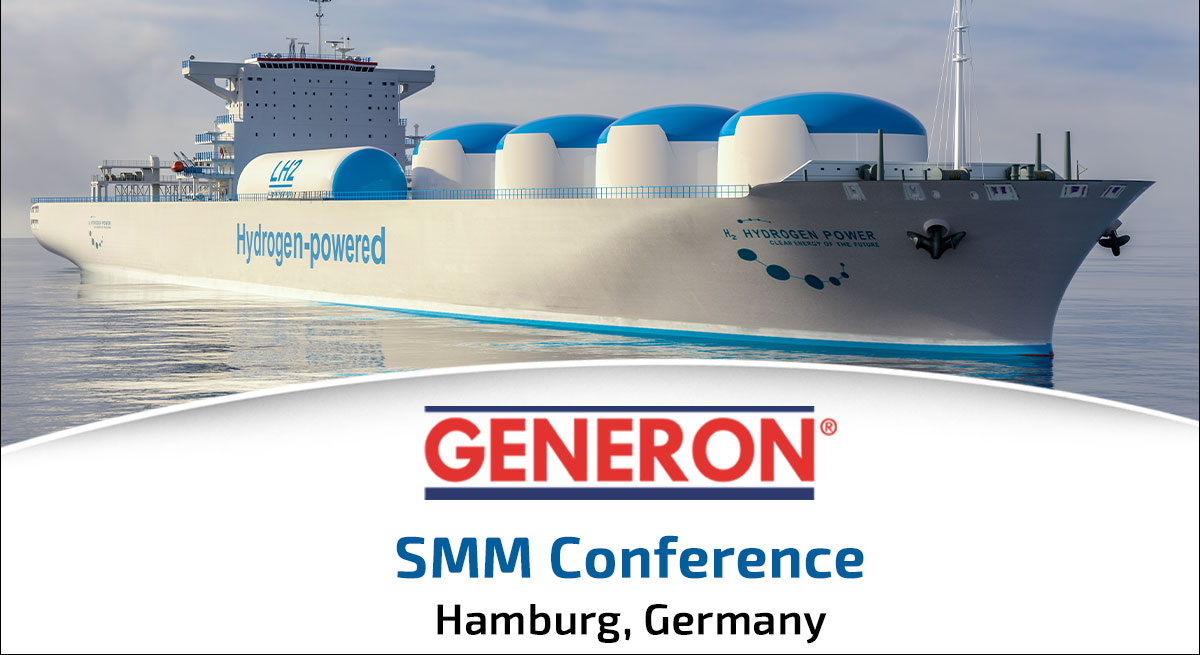 After a four-year wait, the international maritime community was finally able to meet for a physical SMM in Hamburg again:  For four days, 2,000 exhibiting companies and over 30,000 industry visitors from more than 100 countries formed the "United Nations of Shipbuilding".
Generon had the chance to meet its international Marine agents from Korea, Greece, US and Turkey as well as ship owners to discuss New Built projects and retrofit opportunities for the recently launched Triton N2 Membrane Generator series.  Generon received a tremendous response at the show which highlighted the Patented technology. Customers were intrigued at its energy efficiency, small footprint and modular design.
Representing Generon at the Show was Tom Jeffers President of the Generon Group, Roy Liam GM of Generon Norway, and Raimund Gester GM of Generon Europe
This Nitrogen Generator Unit is housed in a 10ft Lx 8ft W x 8.5ft H ISO container using the heat exchanger design as opposed to a immersion type electric heater. This way the power supply to the NPU is 24 VDC only. The end user Gulf Petrochemical Services will use N2 for pipeline services.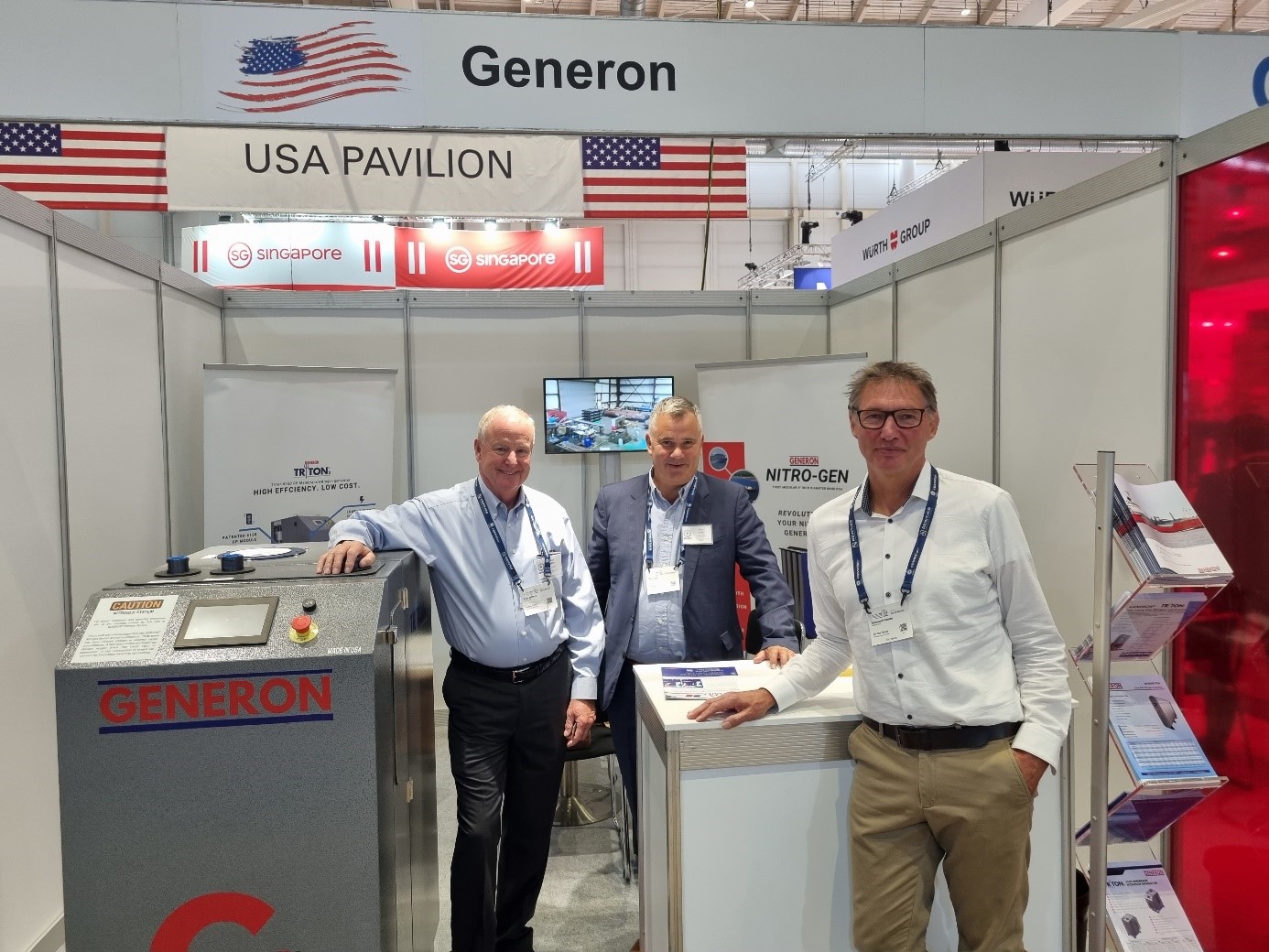 Check out our various nitrogen generation products or contact a sales representative today.