Tank Blanketing and Rail Car Transfer
GENERON, a leader in the design and supply of Nitrogen Generators, Membrane and Pressure Swing Adsorption (PSA) Systems, is pleased to announce that another GENERON® Membrane Nitrogen Generator System has been manufactured and delivered to UE Compression in Henderson, Colorado.
The GENERON®  Membrane Nitrogen Generator System, Model CP-6800-G2-155, will provide 7,800 SCFH of High Purity Nitrogen for Tank Blanketing and Tanker Rail Car Transfer Assistance for two 90,000 gallon natural gas holding tanks in the Oil & Gas market.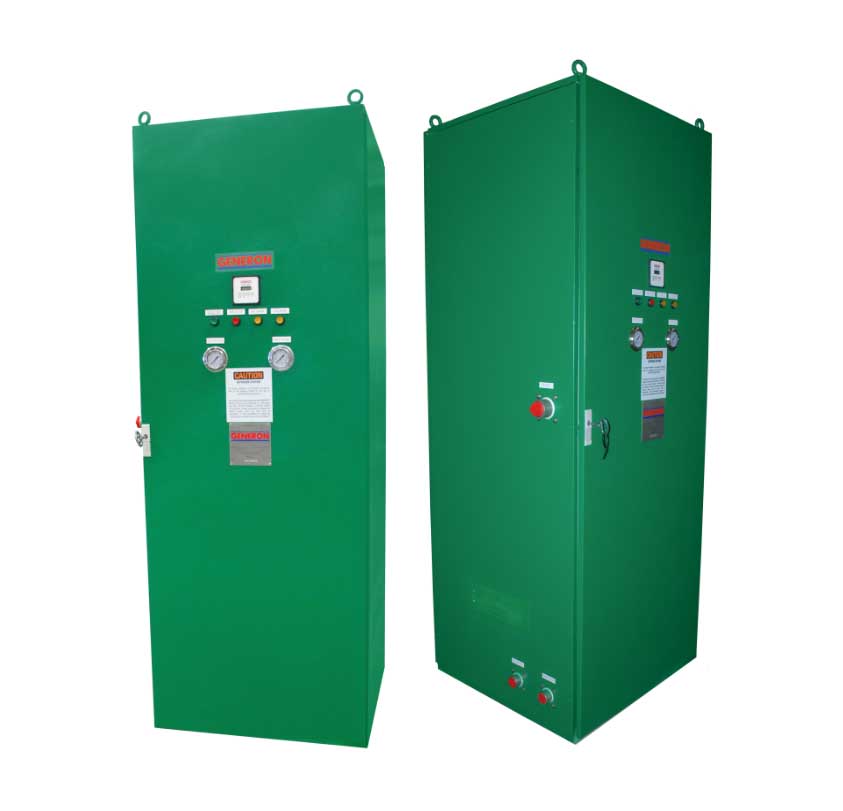 For more information on our Nitrogen Generators click here, or contact us at or call us at +1.713.937.5200.