Dry Air Treatment and Storage Package
Contracted by Wood Group Mustang, GENERON has manufactured and supplied another Compressed Air Treatment Skid.  This package is designed for Kiewit Offshore, for installation at the BP South Pass 89 Expansion project, to provide -40 °F dew point instrument air.
This system consists of two air compressors operating independently, with 100% back-up capability, along with two compressed air dryers, also with 100% back-up capacity.  This system provides 120 scfm (190 Nm3/Hr) of dry air, at  170 psig, into an on-skid Dry Air storage vessel of 4,300 gallon (16,300 L).
To compliment the GENERON® Equipment System, Houston Vessel Manufacturing, an affiliated IGS company, was the ASME pressure vessel supplier for this package.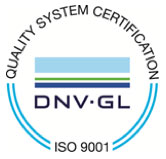 Contact us for more information on our instrument air dryers or nitrogen generators at or call us at +1.713.937.5200.